Thermal Heating Technology
Quickly Reaches Desired Temps
Thermal Heating Technology
Offers Measurable Energy Savings
Thermal Heating Technology
Eliminates "Hot Spots"
Thermal Heating Technology
Is Lightweight and Flexible
Thermal Heating Technology
Supports Customized Solutions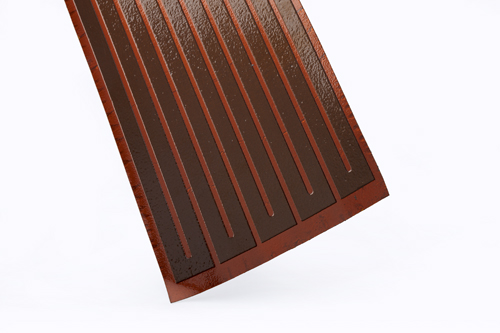 Thermal Management
Looking to enhance or replace the heating element in an existing system? Or exploring new options for product development? Whatever your stage or situation, EGC can help. We combine in-depth experience and material knowledge with personalized service to provide customers with just the right solution. However big or small. Simple or complex.
Faster time-to-temperature
Reaches desired temperature set points more quickly
More efficient transfer of heat
Provides measurable energy requirement savings
More uniform heat distribution
Significantly less mass
Supports lighter weight and more flexible applications
More durable construction
Lasts longer and is inert to most chemical agents
Variety of insulation materials and thermal energy storage configurations
Enables systems to maintain temperatures even after power is off

"The heaters from EGC warm up and cool down so fast that if you're dealing with the same wattage, amperage and watt density, you've already cut the time in half.  It's great for Shaw-Almex and exceptional for the customer."
Tim Girard on saving the customer 40% – 50% on energy costs
President – Shaw-Almex – Perry-Sound, Canada
Featured Thermal Management News
Graphite has qualities that make it a great choice for certain applications in the manufacturing world. Those qualities include its reaction to extreme temperatures as well as its flexibility when engineered a certain way. In the valve world, flexible graphite...
read more
Thermal Management Case Study
See how Shaw Almex keeps conveyor belts conveying using QFoil Thin Film Heaters from EGC.
Ready to talk?
Call us at 440-285-5835, email us, or click below. Together, we can develop a fluid sealing or thermal management solution to meet your explicit needs. And possibly even some you haven't even realized.