Thermal Heating Technology
Quickly Reaches Desired Temps
Thermal Heating Technology
Offers Measurable Energy Savings
Thermal Heating Technology
Eliminates "Hot Spots"
Thermal Heating Technology
Is Lightweight and Flexible
Thermal Heating Technology
Supports Customized Solutions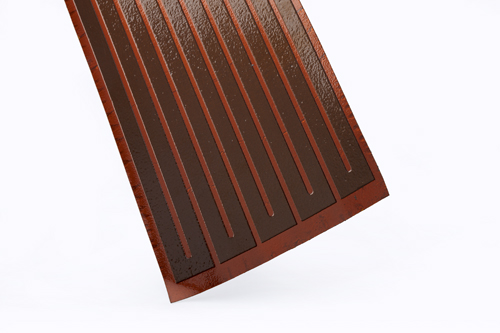 Thermal Management
Looking to enhance or replace the heating element in an existing system? Or exploring new options for product development? Whatever your stage or situation, EGC can help. We combine in-depth experience and material knowledge with personalized service to provide customers with just the right solution. However big or small. Simple or complex.
Faster time-to-temperature
Reaches desired temperature set points more quickly
More efficient transfer of heat
Provides measurable energy requirement savings
More uniform heat distribution
Significantly less mass
Supports lighter weight and more flexible applications
More durable construction
Lasts longer and is inert to most chemical agents
Variety of insulation materials and thermal energy storage configurations
Enables systems to maintain temperatures even after power is off
Chardon, Ohio – August 23, 2021 – EGC Holding Company LLC (doing business as EGC Enterprises, Inc.) is pleased to announce the acquisition of Slade, Inc., a Statesville, North Carolina manufacturer of patented graphite yarn and braided valve and pump packings. The...
read more
Immediate thermal response can result in energy savings for the customer
Conveyor belts are used in nearly every industry. But what happens if the belt breaks? Enter Shaw-Almex, out of Perry Sound, Ontario…
Ready to talk?
Call us at 440-285-5835, email us, or click below. Together, we can develop a fluid sealing or thermal management solution to meet your explicit needs. And possibly even some you haven't even realized.