Thermafoil® PTC (Positive Temperature Coefficient) Thin-Film Heating System
Self-Regulating, Uniform Temperature Up to 180°F
Inherently safe, EGC Thermafoil® PTC's self-regulation feature eliminates the need for electronic controls, thermostats and sensors. Water resistant, it is virtually indestructible and able to withstand bending, folding and piercing. Thermafoil PTC heaters can be created in a variety of shapes. Multiple heaters also can be linked in parallel to expand a surface area.
Watt density up to approx. 1.2W/in²
Temperature capability from -40°F to 180°F
Thin (0.005 – 0.010"), flexible and lightweight
Rapid time-to-temperature response
Energy efficient, with power directed to areas based on thermal load
Excellent temperature uniformity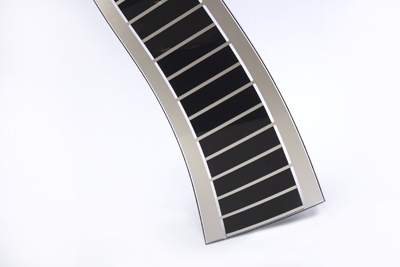 Ideal for a broad spectrum of industries and lower-temp applications, such as:
Food service – food holding cabinets and soup tureens
Medical – therapeutic, hospital beds and seat warmers
Automotive – mirrors and interior systems, electric cars
Apparel – heated clothing
Check out our other thermal management solutions, too. Or just contact us at 440-285-5835 or egc@egcgraphite.com, and we'll review them together.
Ready to talk?
Call us at 440-285-5835, email us, or click below. Together, we can develop a fluid sealing or thermal management solution to meet your explicit needs. And possibly even some you haven't even realized.