Testing
EGC tests aren't generic. We run existing products – and manufactured prototypes – through rigorous testing to simulate actual usage in the field. We test and compare products against the competition to identify both efficiencies and inefficiencies. We've even set up a customer's own equipment on our floor to prove out a concept, which is especially important when dealing with large volumes.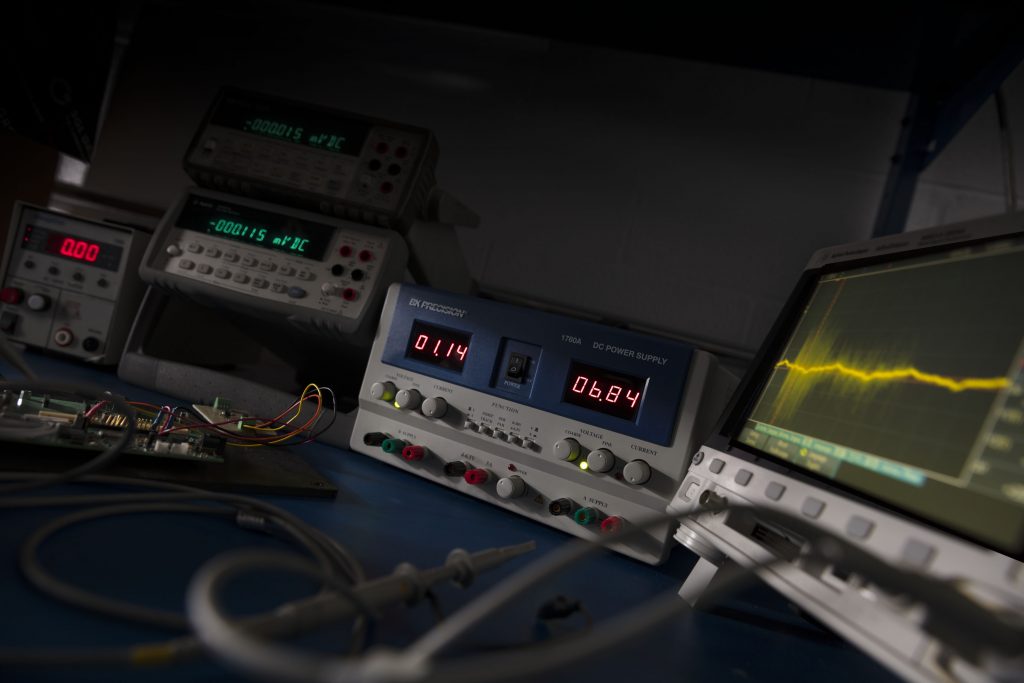 We review graphs and temperature profiles. We adjust. And test again. And again. We're testing materials and performance. We're looking for validation – to lower cost and improve function. All to prove, without question, how a product performs in real-world applications.
In-House Thermal Lab
How do we do it? The EGC technical staff and in-house thermal laboratory and testing capabilities are some of the most impressive around. This includes state-of-the-art equipment like:
Data acquisition and logging software
An oscilloscope
A calorimeter
Multimeters (HP and others)
Ovens
Put Us to the Test
Interested in testing out a product? Or checking out our in-house thermal lab and testing capabilities for yourself? Contact us at 440-285-5835 or email us to get the examination started.
Ready to talk?
Call us at 440-285-5835, email us, or click below. Together, we can develop a fluid sealing or thermal management solution to meet your explicit needs. And possibly even some you haven't even realized.