NTC Controller
Sensorless Temperature Control System
The ECG NTC Controller can protect temperature-sensitive materials from damage due to excessive heat. The device can be used to maximize the heating speed of these temperature-sensitive materials using the overall average temperature of the heater, as opposed to controlling temperature from a discreet measuring point. For instance, the thermal conductivity of a heated substrate is almost always relied upon to pass thermal energy to a sensor or thermostat. When the thermal conductivity is low, a delayed response is often experienced. This delay can result in overheating and catastrophic damage. However, the NTC Controller uses the heater itself as the temperature sensor, allowing faster heating and a safer overall product and process.
What's more, without sensors, the NTC Controller saves money, decreases the weight and reduces the size of your system. It also simplifies wiring, provides easy installation and eliminates the chance of controller damage due to high voltage feedback.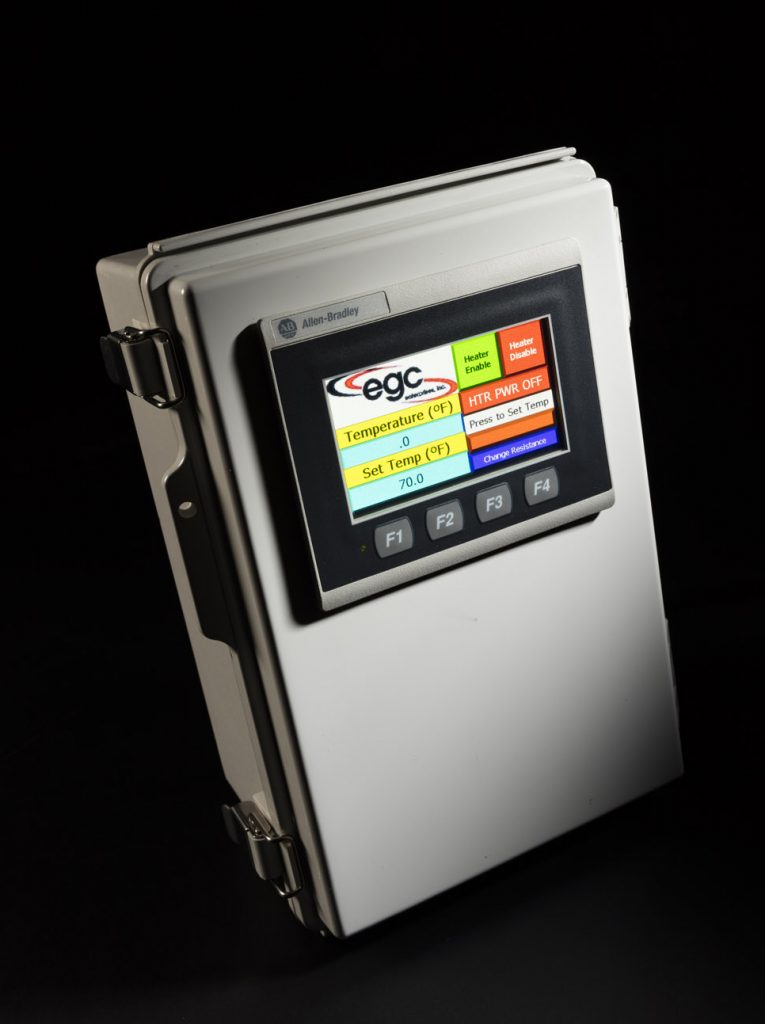 Uses heater as sensor
Precise, near-constant temperature
Little to no delay or lag in sensing
Rapid heat-up times for shorter pre-heat and energy savings
Rapid cool-down times
Fast response to changes in thermal load
WiFi control capable
Able to control multiple zones with a single controller
May be combined with NTC heaters for temperature control
To see if the NTC Controller is the solution to your challenge, contact us at 440-285-5835 or egc@egcgraphite.com.
Ready to talk?
Call us at 440-285-5835, email us, or click below. Together, we can develop a fluid sealing or thermal management solution to meet your explicit needs. And possibly even some you haven't even realized.