Rapid, Even Heating of Large Surface Areas
Application: Wing Blade De-Icing System
Industry: Aviation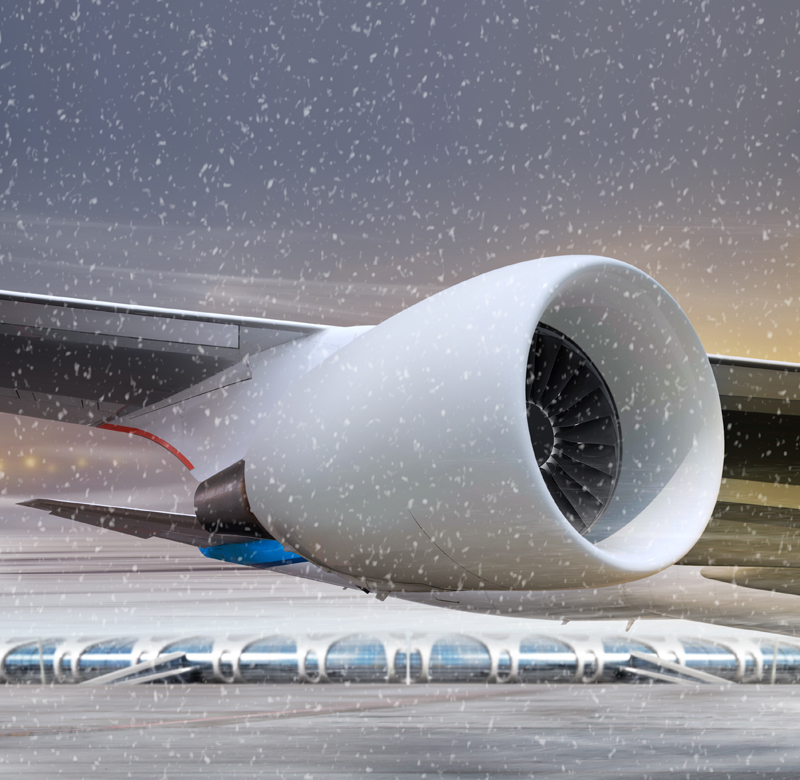 EGC collaborated with NASA and leading aircraft manufacturers to address ice hazard prevention, specifically solving the problem of in-flight icing for small aircraft.
How? EGC utilized its unique thermoelectric thin-film heater technology to achieve faster thermal response, improved temperature stability and increased operating efficiency over conventional metallic element resistance heaters. Its PTC solution was ideal since the flexible, electrically conductive nature of graphite foil technology has none of the drawbacks or limited effectiveness of the boot or weeping wing. Instead of the chemical mess of liquid deicers and the added weight/performance drag of boots, PTC can cover a large surface area without significant weight penalties. And, an exact concentration of heat automatically breaks the bond between the ice and heater surface during each cycle. What's more, energy is controlled across the system, so the leading edge and shed zones can be heated according to individual needs.
All of which has led to the EGC de-icing system having a pretty major impact on the aviation industry.
Up to 35% faster thermal response than typical metallic heater elements
Temperature stability is typically +/- 3% across the entire surface
Designed for either AC or DC variable input voltages up to 480 VAC
Achieves watt densities of up to 100W/in2
Parting strip and shed zone virtually eliminates runback
All electric with no weeping chemical emissions
Instant temperature rise
Automatic shedding cycles
Digitally controlled
STC on Columbia 400/350/300, Cessna Corvalis 400/350; STC on Cirrus SR-22 [Pending]
Want to know more about rapid, even heating of large surface areas in airplanes or otherwise? Contact the EGC team at 440-285-5835 or email us.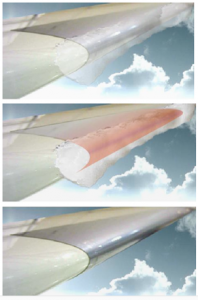 Ready to talk?
Call us at 440-285-5835, email us, or click below. Together, we can develop a fluid sealing or thermal management solution to meet your explicit needs. And possibly even some you haven't even realized.