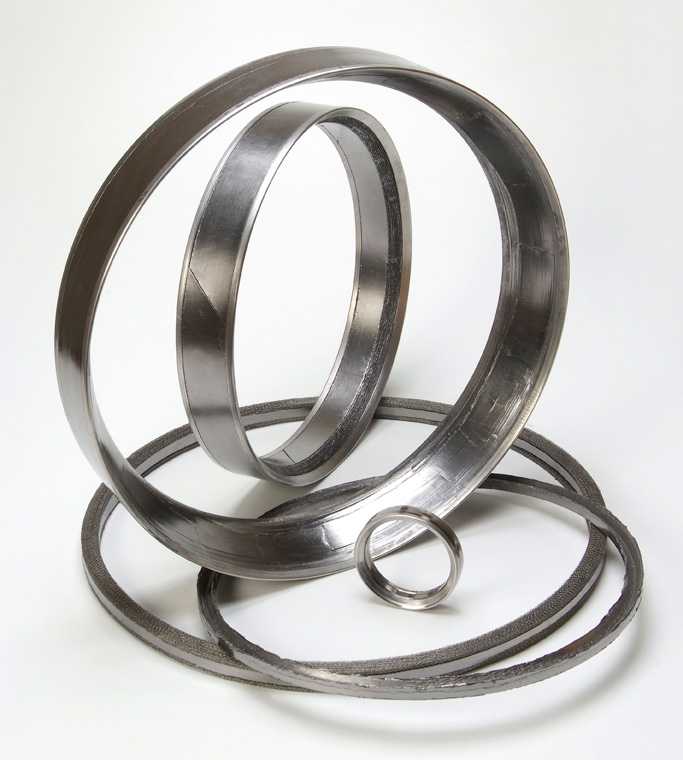 Pressure Seal
Pressure Seals for Valve Bonnets
Designed as a resilient graphite bonnet gasket, the EGC pressure seal requires a significantly lower load than its metal counterpart and delivers superior valve sealing. Constructed of high-density Thermafoil® Flexible Graphite and heavy gauge stainless steel top and bottom anti-extrusion, the EGC pressure seal provides the ultimate in rugged performance in this extreme environment.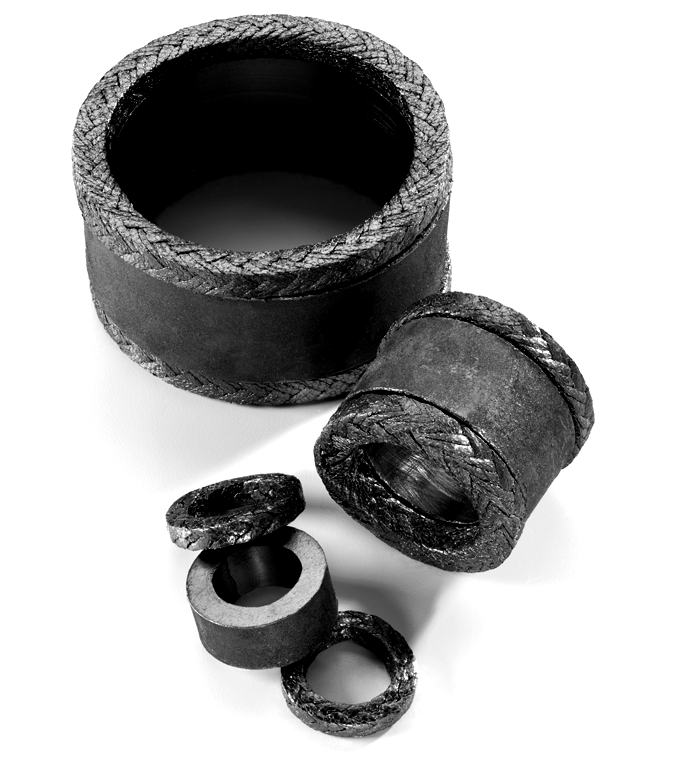 Packings
Standard Valve Packings Sets
EGC manufactures a wide variety of valve packing configurations capable of withstanding pressures of up to 10,000 psi and temperatures up to 1200 degrees. Packing sets are certified to meet API 607 Fire Test and are available to meet oxygen service requirements. They are ideal for power generation, oil and gas, petro-chemical and pulp and paper applications.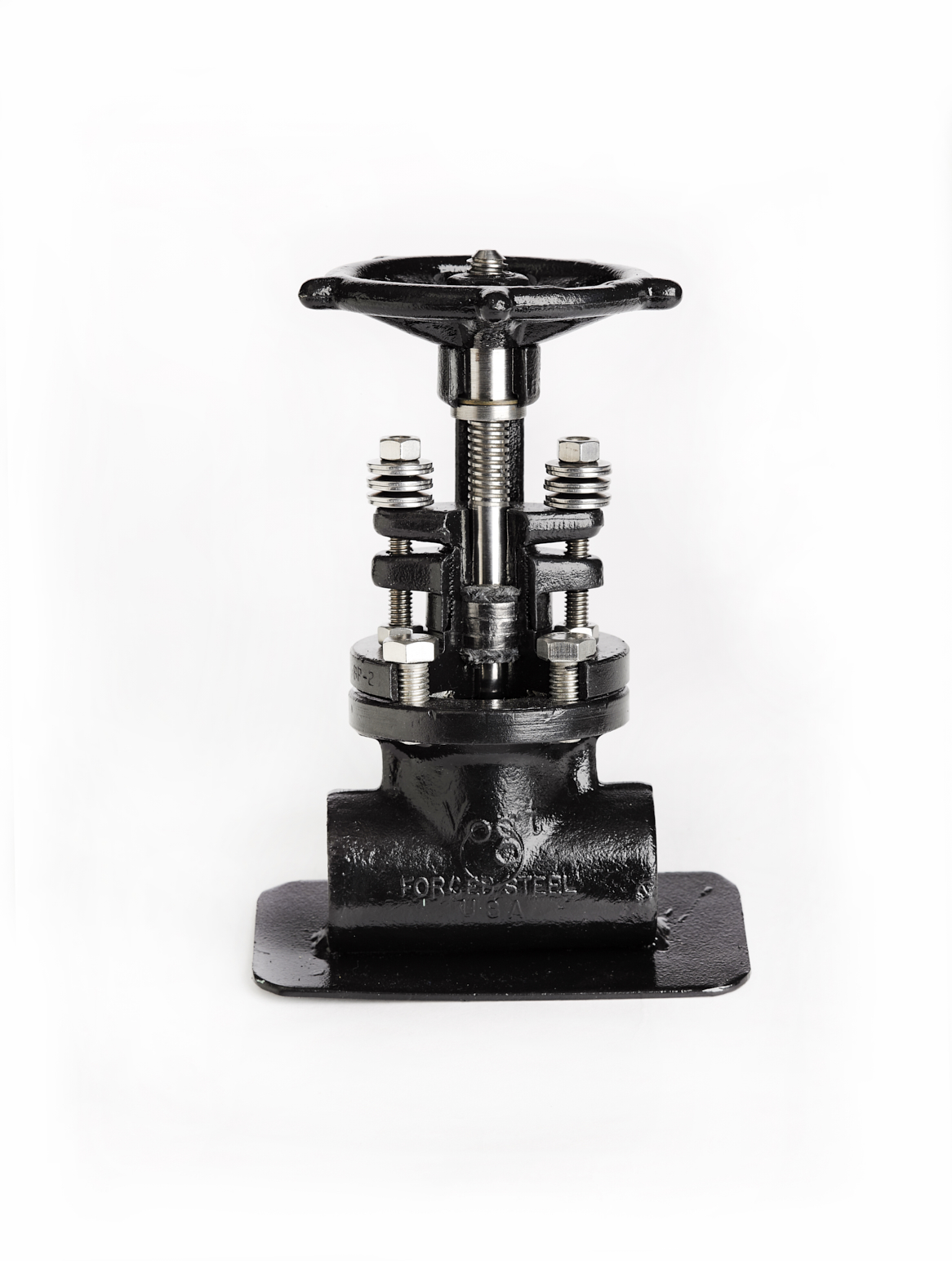 Live-Loaded Packing Sets
Engineered Live-Loaded Packing Sets
EGC Engineers offer a wide variety of Live-Loaded packing set configurations. Live-Loaded packing sets are used to prevent loss of gland force caused by thermal cycling, pressure surges, packing relaxation, wear or extrusion. In these cases, EGC engineers a packing set consisting of Belleville springs and EGC valve stem packing. The combination improves performance by delivering the right gland force over a longer period. Applications are typically found in refineries, petro-chem, power plants, and pulp and paper.
Ready to talk?
Call us at 440-285-5835, email us, or click below. Together, we can develop a fluid sealing or thermal management solution to meet your explicit needs. And possibly even some you haven't even realized.