We couldn't make VSG any better. So we made it better looking.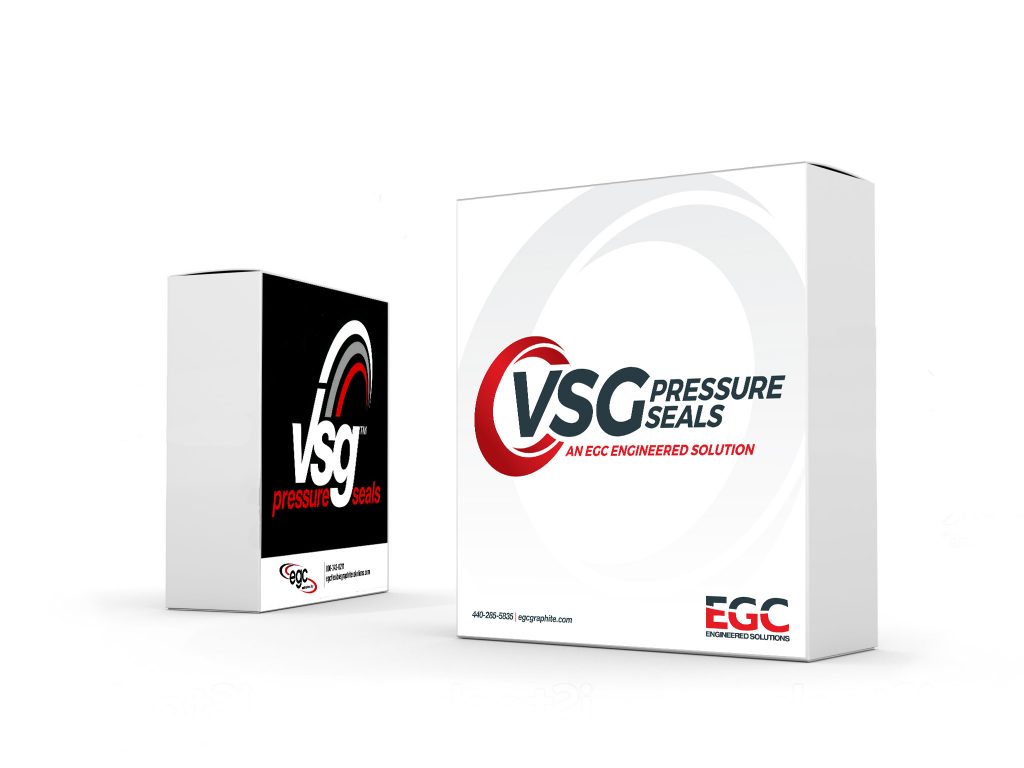 Chances are, you've probably noticed the outstanding performance of the VSG pressure seal. But starting today, you'll also notice a new look for it.
"In the past four years, the VSG and VSG Pro have grown so fast, that we decided it was time for our logo to better reflect 'seal dynamics' and 'engineered solution'," said Thom Jessup, Sales Manager for Industrial Fluid Sealing Products. " VSG was developed here at EGC and here alone. It's something EGC did to make the power generation industry faster than it ever was before."
The VSG pressure seal was first developed by EGC Enterprises in 2009. In that time, it has proven to work as a replacement for a virtually all metal seals. Its high-density graphite construction means that it's resilient so that it seals every time and after every thermal cycle.
Between January of 2015 and January of 2018, EGC delivered 6,000 pressure seals throughout the US and as far away as Puerto Rico and Canada. "We really understand the importance of getting a power plant back online during outage season," said John Popovich, EGC Vice President. "In time studies, you can save as much as 75% in labor time when installing graphite over metal. There's seldom any machining or refinishing."
The VSG is compressible and conformable and can work in out-of-round, oversize, steam cut and pitted bonnet cavities without the need for welding, grinding or refinishing. What's more, it can be engineered, manufactured and shipped within 48 hours. Same day service is available.
The new logo will appear on all VSG and VSG Pro packaging. If you haven't tried the high-density VSG before, contact EGC at our website www.egcgraphite.com or by phone at 440.285.5835. For additional information see our microsite at www.outageseason.com.
Need More Information?
To learn more, visit our main website

EGC Enterprises Inc.
140 Parker Court
Chardon, OH 44024
Phone 1-800-EGC-0211 (U.S.A. only)
or 440-285-5835
Fax 440-285-8337
Email | egc@egc-ent.com